Please read the news release below.
Many thanks to all of you who showed up at Town Hall today, including our MPP Steve Clark.  It was fabulous to hear the announcement together.
I think it is timely to say, "Merry Christmas!"
Please relax and enjoy the read!!!!
Upgrading Water and Wastewater Services for Westport Residents
Large Sub-Surface Disposal System Will Provide More Reliable Year-Round Service
The governments of Ontario, Canada and the Village of Westport are supporting upgrades to water and wastewater infrastructure in the Village of Westport to ensure families have access to modern, reliable services that meet their needs. These investments safeguard the health and well-being of residents, protect waterways and preserve local ecosystems, while also laying the foundation for new economic opportunities.
Bob Chiarelli, Ontario Minister of Infrastructure and Robin Jones, Mayor of the Village of Westport today announced funding for a large sub-surface disposal system in the Village of Westport through the Clean Water and Wastewater Fund.
This new system will manage the distribution of treated effluent through pumps and valves controlled by an integrated supervisory control and data acquisition system. This project will ensure residents benefit year-round from more reliable wastewater treatment and distribution.
As part of this $2.9-million project, the federal government is providing $1.45 million, the provincial government is providing $725,000 of total eligible costs, with the Village of Westport funding the remaining $725,000 of the project costs.
Providing reliable water and wastewater services is part of Ontario's plan to create fairness and opportunity during this period of rapid economic change includes a higher minimum wage and better working conditions, free tuition for hundreds of thousands of students, easier access to affordable child care, and free prescription drugs for everyone under 25 through the biggest expansion of medicare in a generation.
Quick Facts
Ontario is making the largest infrastructure investment in the province's history—$190 billion over 13 years. To learn more about what's happening in your community, visit Ontario.ca/BuildON.
This investment is part of an agreement between Ontario and Canada announced on September 14, 2016 for the Clean Water and Wastewater Fund.
The Government of Canada will invest more than $180 billion over 12 years in public transit projects, green infrastructure, social infrastructure, trade and transportation routes, and Canada's rural and northern communities. $21.9 billion of this funding will support green infrastructure projects, including $5 billion that will be available for investment through the Canada Infrastructure Bank.
Quotes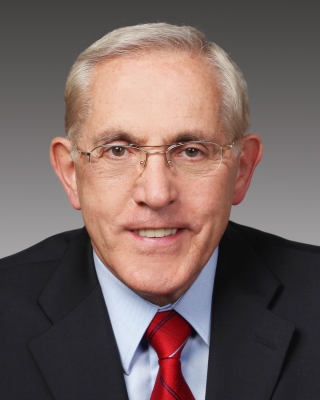 "High-quality water and wastewater infrastructure is an essential part of building liveable communities. Our government's $725,000 investment in Westport will enhance quality of life and make the village a more attractive place to start a family or small business. The Clean Water and Wastewater Fund is a testament to the fact that the people of Ontario are best served when all orders of government work together."
"Investing in water and wastewater treatment infrastructure is essential to maintaining a healthy environment and providing access to clean, reliable drinking water. The Government of Canada is working with provinces, territories and municipalities across the country to support important projects like the wastewater treatment and distribution system in the Village of Westport, which ensure that Canadian communities are healthy and sustainable now and for years to come."
Amarjeet Sohi
"The investments by the federal and provincial governments for the construction of a large sub-surface disposal system in the Village of Westport ensure that a reliable wastewater system will provide for the present and future needs of its residents and business owners. I would like to thank both orders of government for stepping up to help address the needs of my community and following through in such a positive, timely way."
Robin Jones